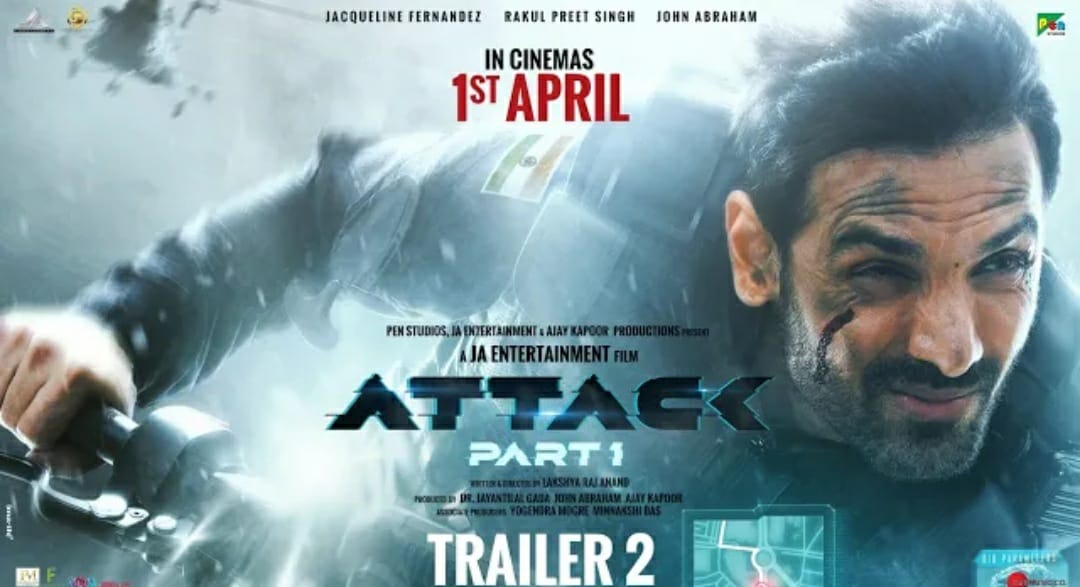 Attack trailer 2: John Abraham's action movie will keep you spellbound!
The creators of John Abraham's latest film have released another trailer for his upcoming film Attack.
The actor leaves no stone unturned to keep fans hooked on the action thriller. The film also stars Rakul Preet Singh and Jacqueline Fernandez in the lead. Attack is slated for release on April 1. The latest trailer for the film has been well received by the public. As fans await the film's release, the makers released a new Attack trailer today, which caused a stir on social media.
The 2+ minute trailer is a complete entertainment package that shows John in different moods throughout the film. He will play India's first super-soldier in the film, who was given superpowers through the use of technology and artificial intelligence (AI). In Attack, John will deliver a complete package for audiences, ranging from humor to action, romance to drama. The film offers stunning action and drama at the edge of your seat.
Speaking of the film, John is reported to have said, "Attack is a local concept in JA entertainment and it's the kind of storytelling we understand and curate. The action scenes are unparalleled and complement the story beautifully".
Apart from John, Rakul and Jacqueline, the film also stars Prakash Raj and Ratna Pathak Shah in key roles.