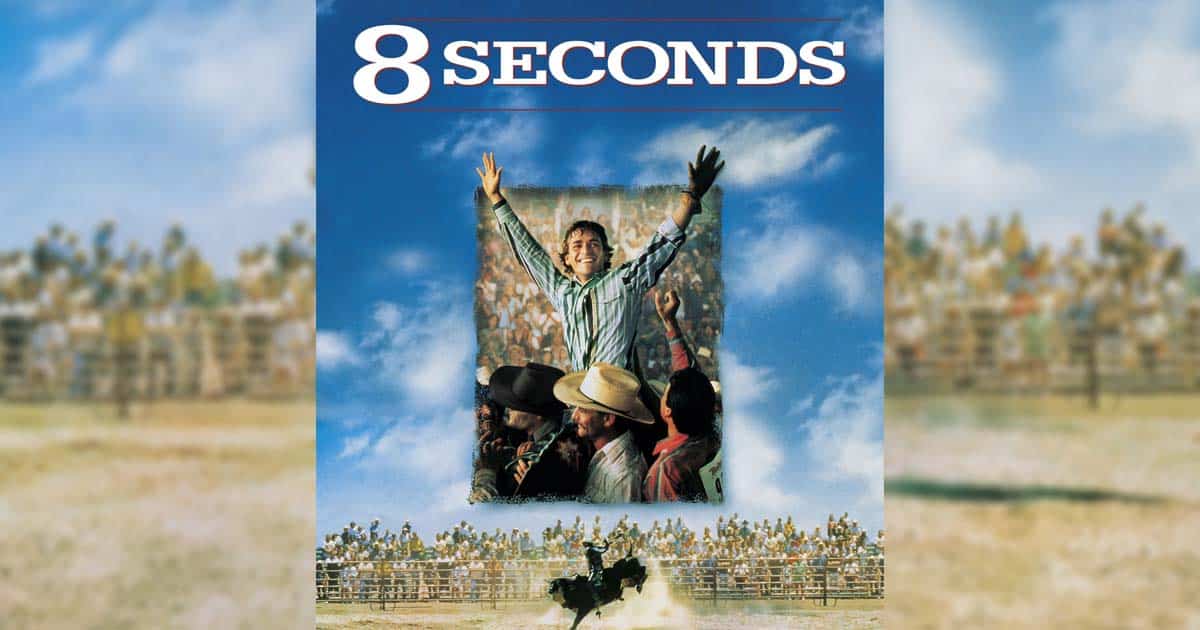 Here are five moments from the drama, 8 seconds, that we surely won't forget
The 1994 contemporary Western biographical drama film 8 Seconds is certainly one of the most beloved bull riding movies in movie history. It does a great job telling the incredible true story of Lane Frost – one of the youngest national champions in rodeo history.
It represented key moments in his life and career that will never be forgotten by anyone who has seen the film. Some of those scenes will forever be etched in our collective memory – here are five.
Lane Frost Conquering Red Rock
Red Rock was "the bull that no man could ride". In fact, it hadn't been ridden in more than 300 attempts.
In the film, viewers saw the real-life series of Frost versus Red Rock, and the scene where he becomes the first rider to conquer the invincible bull was totally one of the highlights. Frost and Red Rock came out for this 8 second ride.
The fun always starts with line dancing
One of the liveliest and happiest scenes in the movie that you shouldn't dare ignore happened at Frost and Kellie Kay's wedding, where the groom and his best friend Tuff Hedeman broke into an impromptu dance. which drove the wedding guests crazy.
What made the dance showdown remarkable was that it was set to Linda Ronstadt's 1975 hit "When Will I Be Loved?" performed by Vince Gill and Karla Bonoff. It's such a fan favorite moment that many couples still recreate the scene at their weddings even to this day.
The poem, Cowboy is his name
Flying in a small plane en route to a rodeo, Frost and Hedeman listened in silence to their friend Cody Lambert as he recited a remarkably touching poem titled "Cowboy Is His Name."
The poem ended with: "It is courage, love and glory, a mortal's chance to be famous. His heritage is the rodeo, and Cowboy is his name" — and that's perhaps the most iconic line from the film.
Tuff Hedeman pays tribute to her best friend Lane Frost
Sadly, Frost died in a tragic rodeo accident when the bull he was riding – named "Taking Care Of Business" – hooked him in the back after he dismounted. This broke several ribs and resulted in internal injuries that almost instantly led to Frost's death.
In the film's final scene, Tuff Hedeman rode the same bull that killed Frost. He rode his bull in the National Rodeo Finals and went on for the ride of his life. When the 8-second bell rang, he held it for another eight seconds to pay homage to his late friend.
When he landed in the dirt, he waved to the crowd and Frost's wife, Kellie Kay, who couldn't help but shed a tear.
The Incredible Country Songs
If you're a fan of good old country music, you'll surely love the 8 Seconds soundtrack – which features hits from Martina McBride & the Ride, David Lee Murphy, Reba McEntire and Brooks and Dunn. After all, you can never have a great rodeo movie without some fantastic country songs!
Without a doubt, Lane Frost's legacy lives on with this biopic. And you? What is your favorite scene?