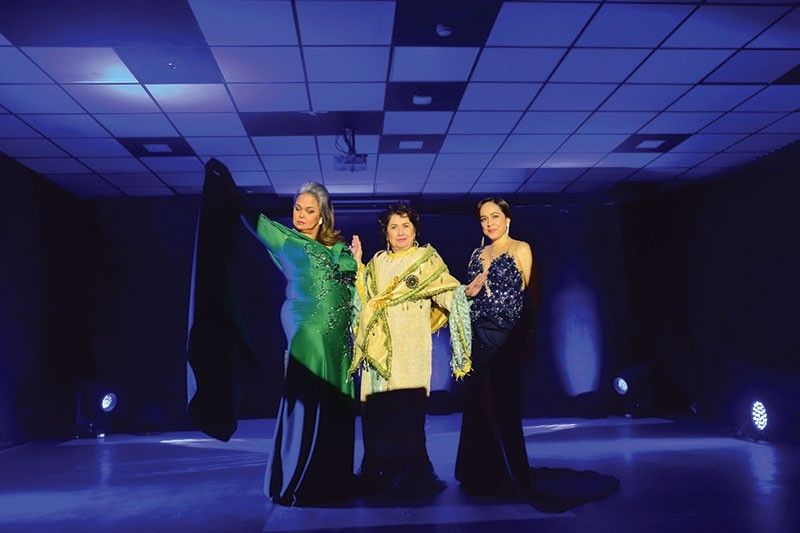 How a women's organization inspired a comedy movie
After airing on Upstream.ph and KTX.ph last January, The Women of TONTA Club, a satirical comedy about members of a fictional women's organization called The One N True Alliance (TONTA) Club, will stream for free on YouTube in celebration of International Women's Month.
Starring Nova Villa, Tetchie Agbayani and Tina Paner, the film shows the different personalities that make up groups like this, their quirks and identity clashes, and the challenges they face. Through all these conflicts, the ladies manage to organize projects for a good cause and still remain friends.
While the film itself is a work of fiction, the situations are certainly based on real life. Co-writer and producer Rossana Hwang explains, "In my late thirties, I joined a women's group. Although the ladies have social activities like throwing parties and traveling together, they also do a lot of charity. They organize projects to raise funds for the less fortunate. Amidst it all, there are interesting characters, drama, and friendship. Situations can even be funny.
Her experience in the women's group motivated Rossana to create the story of three friends who all belong to a women's social club. There's Marlyn (played by Nova), a successful businesswoman who wants to be a socialite; Aida (portrayed by Tetchie), a shoe entrepreneur with a seemingly perfect family life; and Lani (portrayed by Tina), a hardworking saleswoman whose husband is sick.
She says, "I wanted to write about the dynamic among the members and what's going on behind the scenes, while emphasizing that these ladies are an unrecognized force in society."
The producer's reasons were also affirmed by her co-screenwriter, Norman Boquiren, who proposed the filming script after a month of discussions with Rossana.
No film about influencers in women's organizations would be authentic without the Philippines who are leaders in their respective fields. Rossana, an award-winning dessert maker and book author, tapped into her network of friends and associates for women who were willing to make appearances. Among those who answered her call were social media superstar Small Laude, leading actress China Cojuangco and Philippine Swimming, Inc. president Lani Velasco.
The Women of TONTA Club isn't just the first offering from Rossana's production company, Kapitana Entertainment Media. As far as Rossana knows, it is also the first Filipino film with a socio-civic organization of women as its central theme. This project is therefore the scriptwriter-producer's contribution to broadening the landscape of Filipino cinema. "I noticed that there are few local films that present stories about women in their 40s, 50s or more…", reflects Rossana. "I want to change that," she adds. "Mature women – old people for that matter – have fascinating stories to tell."