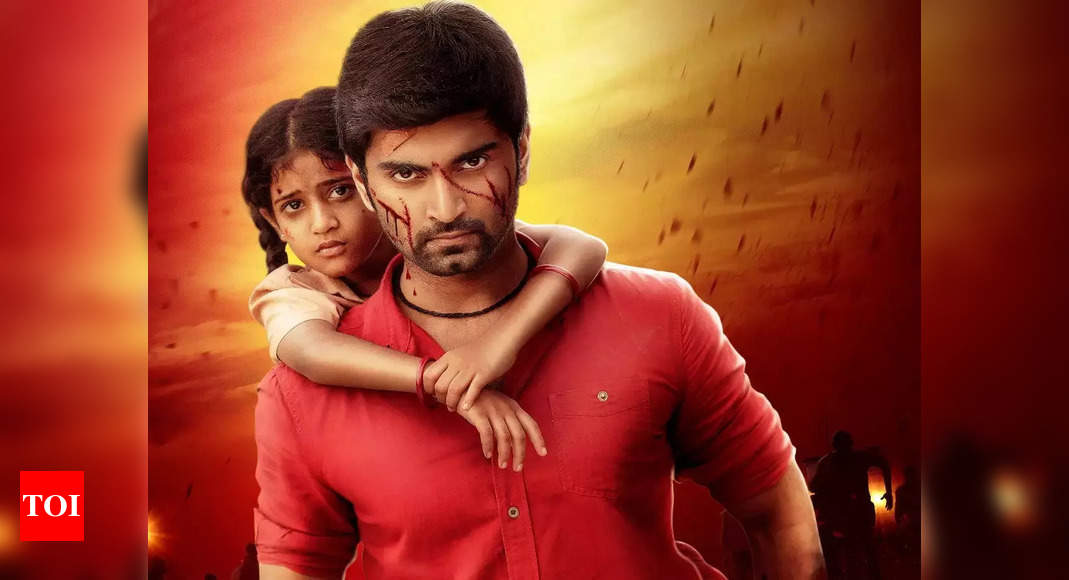 'Kuruthi Aattam' Twitter Review: A Racy Ajith-Vijay Action Movie Reference | Tamil Cinema News
"Kuruthi Aattam" is one of the Tamil movies that took a long time to hit the screens as the movie had several release dates and delays. However, the action drama starring Atharvaa in the lead role finally hit the big screens today and took over 500 screens worldwide.
Fans on social media are praising the film, calling it a racy action flick. The recently released trailer of "Kuruthi Aattam" raised the anticipation for the film, and it made the film attract fans to theaters. Directed by Sri Ganesh, the action drama has satisfied the fans as the movie is perfectly filled with action sequences in an interesting way. Atharvaa rocks with her elegant and fiery character, while Priya Bhavani Shankar is charming.
Check out what fans think about "Kuruthi Aattam"

#KuruthiAattam lots of AK reference

— Dr. Aadvik Sam (@MegarvinS) 1659677395000
#KuruthiAattam slow and steady 1st half @Atharvaamurali so energetic and his action scenes fantastic and… https://t.co/2CK6IeKmZv

— PrabuDS️✝️☪️❤️ (@dsthala25) 1659681062000
#KuruthiAattam 1st Half Review Decent with Semma Interval #KannaRavi @Atharvaamurali #Priyabhavanishankar … https://t.co/N5pzMhNfSI

— Michael Vijay (@Realcinemakaran) 1659678931000
#KuruthiAattam ReviewFIRST HALF POSITIVES:1. Casting2. Action scenes3. Racy scenario4. BGM5. IntervalNE… https://t.co/cX7mEwspji

— Kumar Swayam (@KumarSwayam3) 1659678825000
படம்..சூப்பர் தரமான சம்பவம் #KuruthiAattam #3DecadesOfAJITHISM #AjithKumar #AK61

— AKசிவா (@SivaSiv39573724) 1659679216000
@Atharvaamurali Great movie #KuruthiAattam #Ajithkumar #AK6 https://t.co/LdB1PoNKeV

— AJITHKUMAR (@EsakkiPrakash7) 1659680067000
Baby Divyadarshini played a cute and innocent role, and the little star impressed fans with it. Vatsan, Kanna Ravi, and Prakash also wowed fans with their solid performances, and the film also has some twists to surprise fans in theaters. Raadhika rocks with her powerful role, while Radha Ravi impresses as usual. Composer Yuvan Shankar Raja leads the film's background music, as his heart-pounding music makes the action sequences feel more powerful.
"Kuruthi Aattam" will be a special film for fans of Ajith and Vijay as the director has stitched together the credentials of the two stars. Overall, the film is receiving a positive response from fans and the film has proven that success can be delayed and not denied.