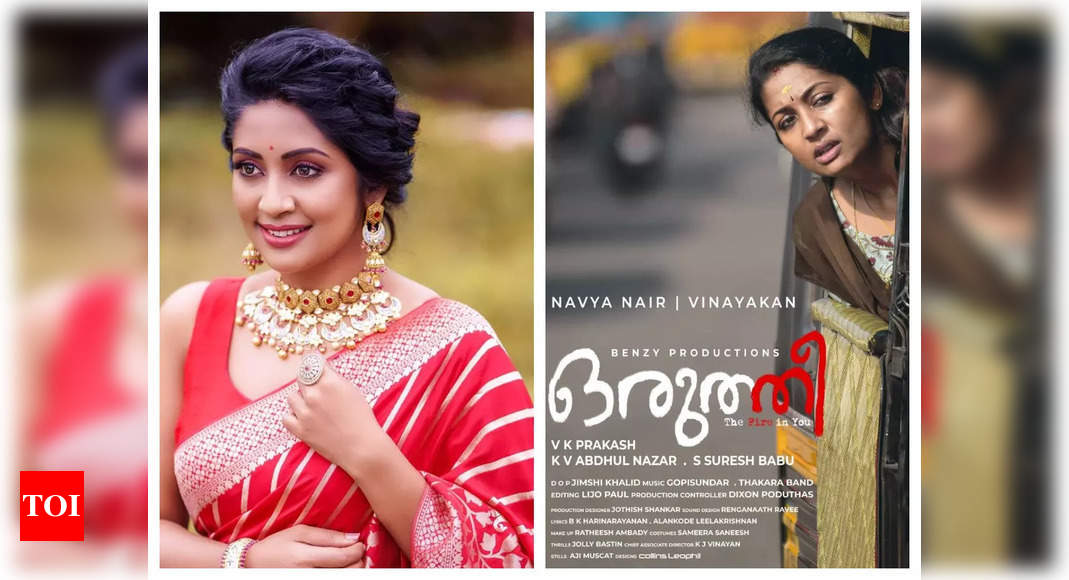 Navya Nair's Upcoming Drama Thriller 'Oruthee' First Look Poster Released | Malayalam Cinema News
Actress Navya Nair, who has stunned audiences with her magnificent performances, is ready to delight audiences in her upcoming film "Oruthee" directed by VK Prakash. Recently, the creators released an exciting first poster for the movie "Oruthee" starring actress Navya Nair. Film producer and actress Sandra Thomas shared the first look poster via her official Instagram account and while sharing the post, she wrote a note which read, "Extremely happy to be releasing the VK Prakash Directorial first look poster. Oruthee with Navya Nair. I wish the best to all the cast and the Oruthee team. #OrutheeFirstLook #Oruthee #OrutheeMovie #TheFireInYou #VKP #VKPrakash #BenzyNazar #BenzyProductions #SSureshBabu #NavyaNair #JimshiKhalid #LijoPaul #GopiSundar #ThakaraBand #AlankodeLeelakrishnan". Actor Vinayakan will play a lead role in the film along with Navya Nair.
The post was suddenly flooded with comments from Navya Nair fans who were all excited to see their favorite actress bring her back into the Malayalam film industry. The last film she acted in Malayalam was "Scene Onnu Nammude Veedu" which was directed by Shyju Anthikkad and she acted as a character named "Manju" in the film. During a previous interview with Navya Nair', the actress said that the film 'Oruthee' will have thriller elements woven together with a perfectly told dramatic story that can both engage the audience and instill emotions in them. Navya Nair played the female lead role in Kannada remake of Mohanlal's film Drishyam which was named "Drishya" in Kannada and released in 2014.