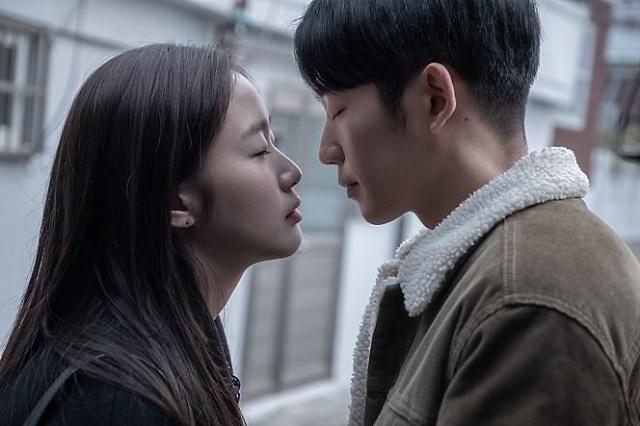 Romance film 'Tune In For Love' tops South Korean box office
SEOUL — "Tune In For Love," a romance film directed by Jung Ji-woo, topped the South Korean box office for two days since it opened this week. This is a rare case for a non-blockbuster movie to garner such popularity among South Korean moviegoers.
Data released by the Korean Film Council (KOFIC) on Friday showed that "Tune In For Love," starring actor Jung Hae-in, 31, and actress Kim Go-eun, 28, retained the premiere. place Thursday by attracting 79,121 people. The film pulled in 173,562 moviegoers on its first day on Wednesday, breaking the box office record as a romance movie.
"Tune In For Love" featuring two prominent artists depicts a couple's 10-year love story. The film's calm and retro narration won the hearts of moviegoers, according to CGV, South Korea's biggest movie franchise.
Jung, who debuted in 2013, is one of the most popular actors favorite among young female film and theater fans. He appeared in the hit dramas "Something in the Rain" and "One Spring Night."
Kim made her debut in 2011 and played the lead role in "Eunkyo," a controversial film that depicts the love between a 70-year-old star writer and a high school student. Kim caught the attention of international fans when she starred in the 2016 hit drama "Goblin" with actor Gong Yoo.

© Aju Business Daily & www.ajunews.com Copyright: Nothing on this site may be reproduced, distributed, transmitted, displayed, published or broadcast without the permission of Aju News Corporation.