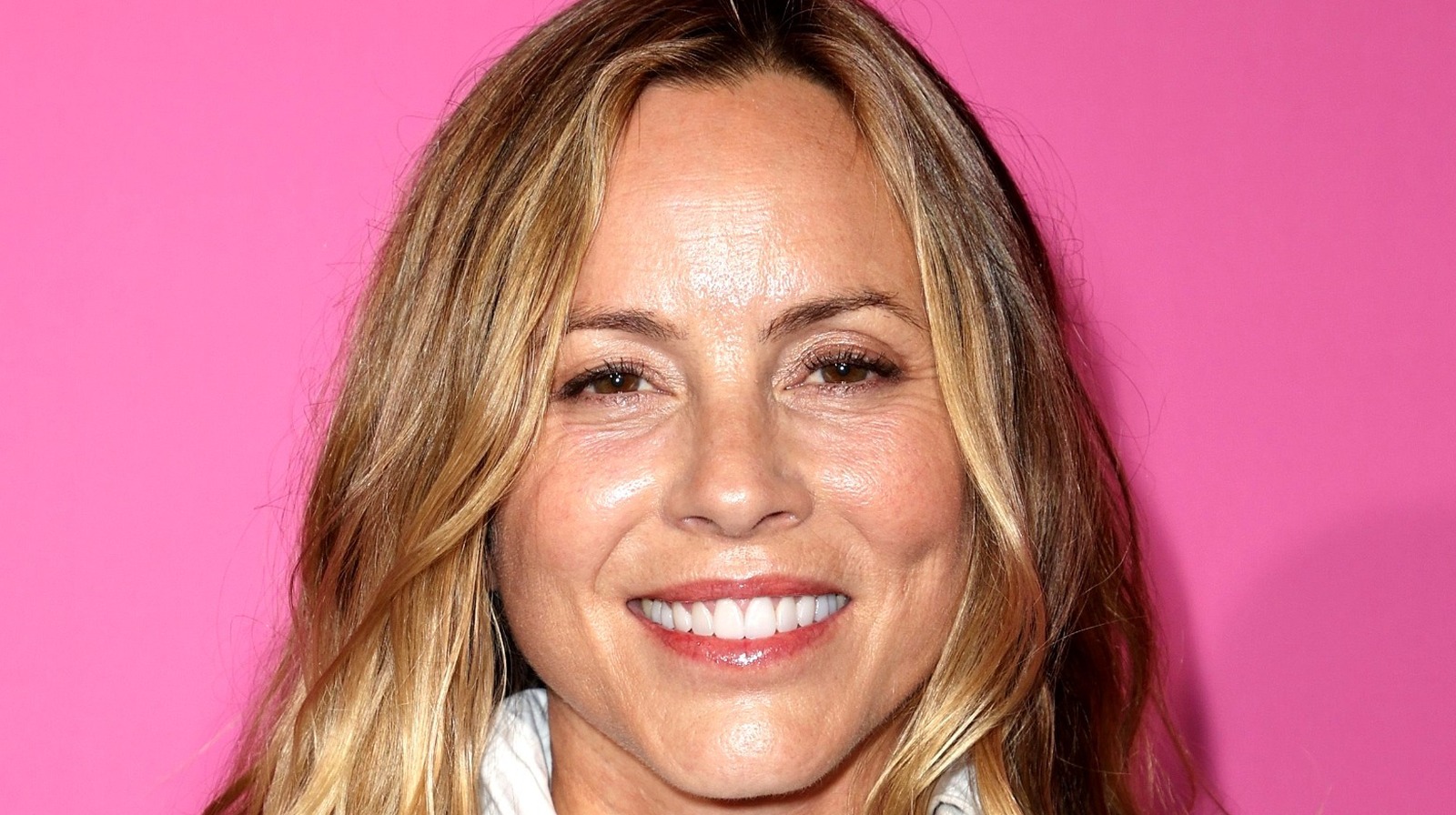 The Comedy Film Series You Forgot NCIS's Maria Bello Was In
Directed by Dennis Dugan and written by Adam Sandler and Fred Wolf, the 2010 comedy "Grown Ups" boasts a comedic embarrassment of riches in its cast, including Sandler, Chris Rock, Kevin James, David Spade and Maya Rudolph. They were joined in the project by the more serious acting talents of Salma Hayek, Steve Buscemi and Bello, who plays Sally Lamonosoff, the wife of James' character. "Grown Ups" tells the story of a group of former junior basketball champions who reunite after the death of their former coach to spend the 4th of July weekend with their families. Hijinks and hilarity of a kind perhaps best described as "broad comedy" ensue, including a middle-aged man being shot in the foot with a bow and arrow and another dangling from a zipline by the feet and crashing into a hangar.
Although "Grown Ups" wasn't well received by critics, it did find an audience, grossing $162 million at the box office (via Rotten Tomatoes). In 2013, Bello even reprized her role as Sally in "Grown Ups 2", accompanied by most of the original main cast.
The "Grown Up" films may not be a highlight of Bello's impressive filmography which includes "Sin City", "A History of Violence", "Beautiful Boy", "Thank You For Smoking" and "Lights Out". But it demonstrates the range and versatility of an actor who can move from serious drama to slapstick comedy and succeed on screens big and small.