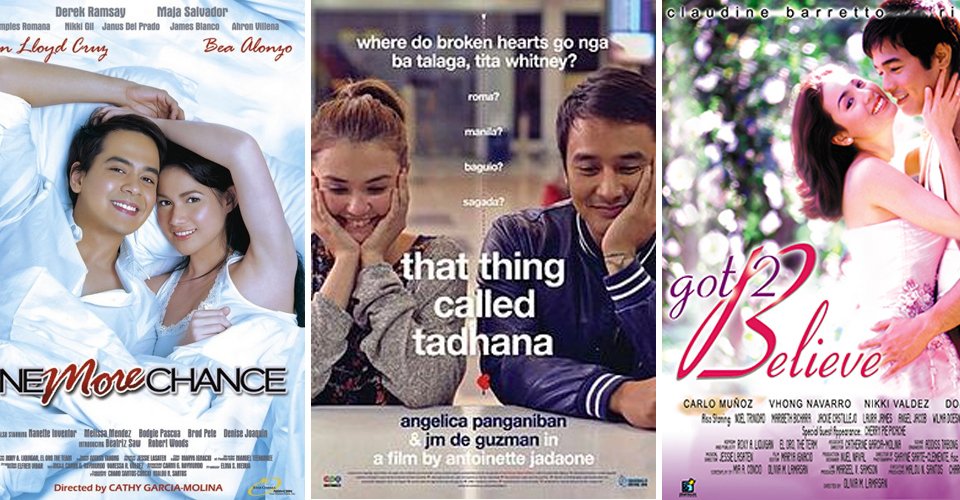 Top 5 Popular Filipino Romance Movies
We have seen romantic films in Bollywood and Hollywood. We've also ventured into Japanese and Korean movies, so today we have romance movies in other languages ​​for you if you're bored watching the same movie again. Let's take a look at the top 5 filipina romances movies.
Best Chinese Romantic Drama 2020
Best Filipino Romance Movies 2022
I'm drunk, I love you
I'm Drunk, I Love You is a Filipino romantic comedy film directed by JP Habac and written by Habac and Giancarlo Abrahan. It stars Maja Salvador and Paulo Avelino, and it's the second time they've come together after working in Bridges of Love. The film revolves around two best friends, Carson and Dio, and their unrequited seven-year love for the latter.
10 Best Romantic Anime-
The how of us
The Hows of Us is a Filipino romantic drama film directed by Cathy Garcia-Molina, and the film stars Kathryn Bernardo and Daniel Padilla as the main characters in the story. The story of the film, The How of Us, revolves around a young couple Primo and George who dream of growing old together. But the harsh reality of life and the difficulties of being a long-term relationship throw everything into question, as their feelings for each other intensify.
This thing called Tadhana
That Thing Called Tadhana is a Filipino romantic comedy film directed by Antoinette Jadaone. The story revolves around Mace, played by Angelica Panganiban, and Anthony, played by JM de Guzman, who meet at an airport in Rome. Upon arriving in the Philippines, they decide to visit places together. As Mace tries to forget and move on from a failed relationship, Anthony remembers his struggles. As they mend their broken hearts, they develop a kinship where they depend on each other and try to understand each other better.
Best Chinese Drama 2020
never love you
Never Not Love You is a Filipino romantic drama film written and directed by Antoinette Jadaone, and it stars James Reid and Nadine Luster in the lead roles. The film is about how Gio and Joanne are both in love and how their young, carefree and reckless love is tested when their dreams take them down different paths. Will they still hold together? It's a great story to watch.
crazy beautiful you
Crazy Beautiful You is a Filipino teen romantic comedy-drama film directed by Mae Cruz-Alviar and stars Kathryn Bernardo and Daniel Padilla in the lead roles. The story revolves around Jackie, who is taken on a medical mission to calm her defiant spirit. But when she arrives, she meets Kiko, and together they discover something unexpected but beautiful.
These are the top 5 Filipino romance movies you can watch for new content, storylines, and actors. These stories are a light watch but an emotional roller coaster and something that will make your heart a little smug with joy. Don't forget to add them to your list, and for more exciting updates, stay tuned to world wire.
Subscribe to email updates: